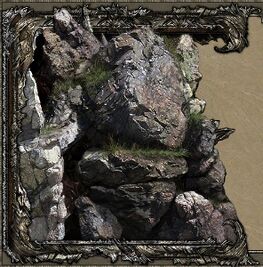 Description:
Long ago Iristar managed to animate a stone. Since that time, the creation of stone Golems has become an obligatory discipline in the Magistrate.
Attack Type -Melee
Attack Source -Earth
Target -Area
Movement Range-2 hexes
Lv22 Attributes
Edit
Health -1350
Armor -15
Critical hit -0
Attack power -165
Initiative -50
Cover Points -2
Lv22 Stats
Edit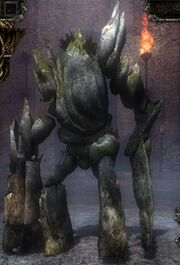 Endurance -45
Strenght -20
Intellect -55
Agility -32
Dexterity -32
Lv22 Magic Resistances
Edit
Fire -20%
Water -0%
Air -35%
Earth -95%
Mind -80%
Death -45%
Special Abilities
Edit
Earthquake -Hits all enemies with Earth damage.